Het begon allemaal toen ik besloot onze filantropische activiteiten met de Open Circles FOUNDATION in een hogere versnelling te zetten…
We wisten dat we te klein zijn in termen van geld en mankracht, om het alleen te doen en we waren op zoek naar een partner die met een vergelijkbare visie als de onze werkt, met projecten die ons na aan het hart liggen en die de middelen EN de ervaring in het veld heeft.
Na veel onderzoek en veel discussies, besloten we een partnerschap aan te gaan met Virgin Unite – de non-profit organisatie van Richard Branson die werkt met de missie "… mensen en ondernemersideeën samenbrengen om een nieuwe manier uit te vinden van hoe wij leven en werken in de wereld en de levens van mensen beter te maken. Het doel is om een revolutie te ontketenen in de manier waarop businesses, overheid en de sociale sector samenwerken – naar zakendoen om goed te doen in de wereld".
Een paar maanden geleden vlogen we naar het hoofdkantoor van Virgin Unite in Londen, met het plan om een substantieel geldbedrag te geven aan één van de projecten van Virgin Unite – het Branson Centre of Entrepreneurship in Zuid Afrika.
Maar… we stonden erop dat we alleen geld wilden doneren als we ook onze tijd en expertise konden geven aan de jonge ondernemers…
Tijdens onze brainstormsessie in Londen maakten we de afspraak om naar Zuid Afrika te komen om de ondernemers, de leiders van het centrum, Virgin Unite's CEO (Jean Oelwang) en… Richard Branson te ontmoeten – met als doel het beste programma te maken dat wij te bieden hebben om het succes van deze jonge entrepreneurs te versnellen – deze jonge entrepreneurs die de toekomst van Zuid Afrika zijn.
3 maanden later…
… zijn wij net terug van 5 enorm inspirerende dagen in Johannesburg en in het privéreservaat van Richard Branson. In de video hieronder zie je een aantal indrukken…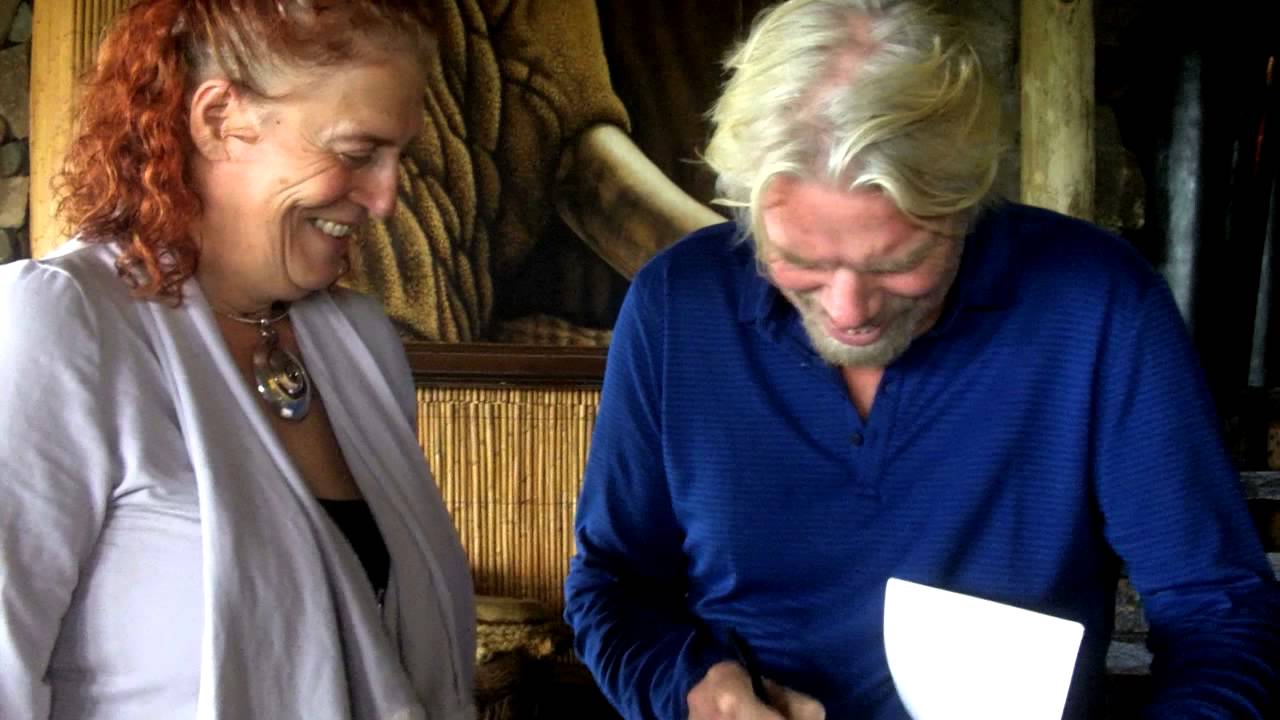 .
Binnen een paar dagen vielen wij compleet voor Zuid Afrika en de mensen.
Kun jij zien waarom?
Wij zijn helemaal opgewonden om een verschil te maken in dit land en… wij hebben jouw hulp nodig.
Ben jij bereid bij te dragen aan onze missie om een betere wereld te creëren?
We zijn op zoek naar professionals die de visie, de doelgerichtheid en de expertise en vooral… het hart hebben om mensen te helpen bij het vervullen van hun grootste potentieel.
Van grafisch ontwerpers, programmeurs, videocameramensen, project managers tot PR specialisten, marketeers en andere vaardigheden die we binnen onze stichting kunnen gebruiken EN die we als mentoren kunnen inzetten voor de honderden ondernemers die wij gaan ondersteunen op hun pad naar succes.
Als jij je wilt aansluiten bij het Open Circles Foundation support team in wat voor vorm dan ook, of als jij financieel wilt bijdragen (of wilt helpen om geld in te zamelen) – plaats dan jouw ideeën, aspiraties, vaardigheden en de tijd die je bereid bent te investeren in het commentaarveld hieronder.
Let op: we zijn nog slechts in de eerste fase van het inventariseren van middelen en mogelijkheden, dus heb een paar weken geduld om bij je terug te komen met concretere informatie.
Voor nu willen we graag weten wie bereid is mee te doen en wat jij kunt bieden.
Samen… maken we van deze wereld een betere plek.
Op jouw succes, Nisandeh