Je hebt een heel goede keuze gemaakt door je aan te melden voor het Hot Seat Event met Nisandeh Neta
Breaking News! – Brian Tracy

Het is ons gelukt een heel speciale gast naar dit evenement te halen. Niemand minder dan Brian Tracy is erbij. De internationale bestselling auteur, succes expert en high-performance goeroe zal dit evenement nóg meer cachet geven met een exclusieve trainingssessie. En dat bovenop het unieke optreden van Nisandeh in de 1-op-1 Hot Seat coachingsessies.
Het Hot Seat Event is bedoeld voor ondernemers die 100% gecommitteerd zijn aan het succes van hun business. Ondernemers die de waarheid onder ogen durven te zien. Ondernemers die bereid zijn inzichten en oplossingen te implementeren, whatever it takes.
Of jij je nu weet te kwalificeren voor een plek op het podium of niet, het concrete en krachtige advies dat Nisandeh geeft, de vragen die hij stelt en de antwoorden van de Hot Seat kandidaten helpen zowel de kandidaten op het podium als de deelnemers in de zaal.
En nu is de grote vraag…
Hoe verdien jij een 1-op 1 coaching met Nisandeh?
In een 1-op-1 Hot Seat sessie van 25 minuten komt Nisandeh tot de kern van jouw grootste uitdagingen en creëert hij oplossingen op maat. Door gebruik te maken van zijn ervaring in het helpen groeien van duizenden ondernemingen. En zijn unieke business-brein dat hij tientallen jaren heeft getraind om jou maximaal van dienst te kunnen zijn.
Bovendien, Nisandeh 's 'Hot Seat leermeester' is de uitvinder van het concept, Jay Abraham – de nummer 1 Marketing goeroe uit de Verenigde Staten.
Hieronder zie je een korte impressie van Jay aan het werk.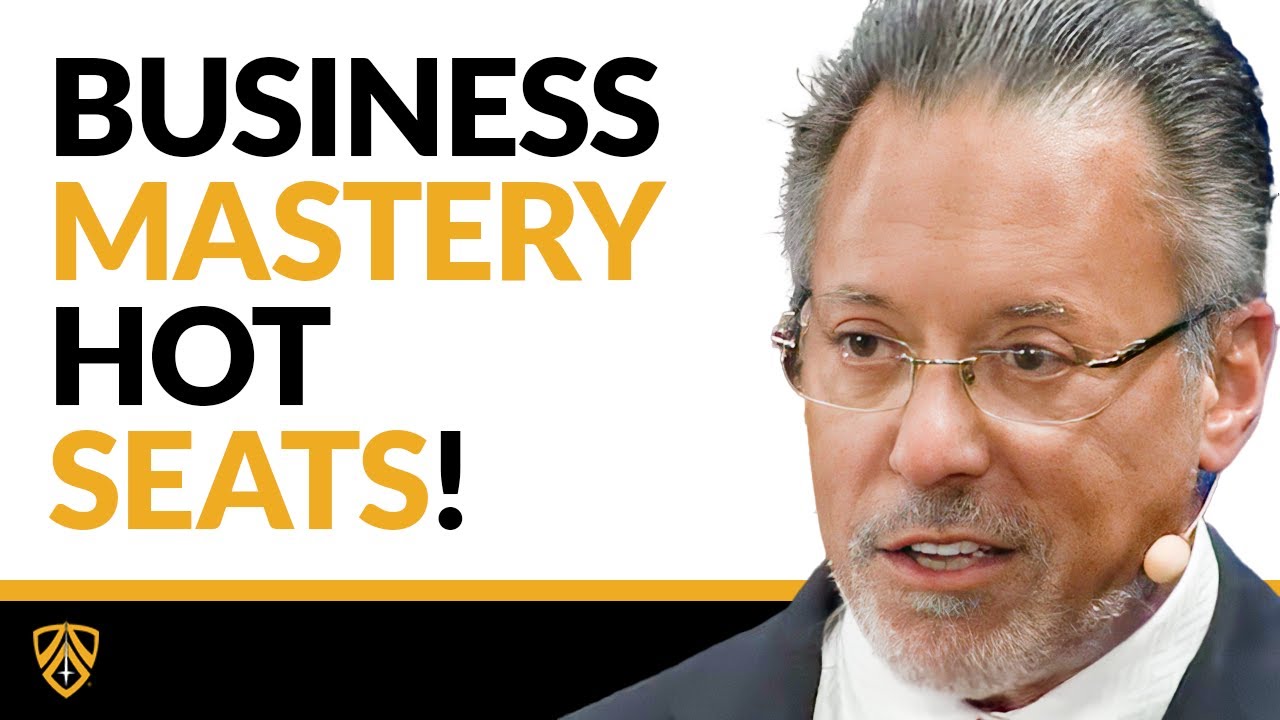 We hebben gekozen voor een video van zijn leermeester Jay, omdat persoonlijke 1-op-1 sessies met Nisandeh zeldzaam zijn en nooit voor vertoning zijn gefilmd. Maar degenen die Nisandeh in actie hebben gezien tijdens de Master Entrepreneur 2014 zijn laaiend enthousiast:
"In de extra hot seat sessie na de Master Entrepreneur benoemde Nisandeh voor ondernemers uit elke branche de passie, de positionering en de juiste boodschap voor de target audience. Bijzonder en waardevol! Blij dat ik daarvoor ben gebleven." – Anne-Tjerk Mante
"Hoewel ik niet zelf op het podium kwam, heeft Nisandeh mij enorm geholpen om mijn eigen visie krachtig te formuleren. Dankjewel!" – Suzanna van der Laan
"Thank you, thank you for the GREAT hot seat session! Just thinking about it fills me with adrenaline even now." – Kria Djoyoadhiningrat
Hoe kwalificeer jij je voor een persoonlijke 1-op-1 met Nisandeh?
Je kunt Nisandeh ELKE business uitdaging voorleggen. Laat hem jou helpen met wat voor jou actueel is. Of het nu gaat over het bepalen van je doelgroep, je prijsbeleid, je marketingplan, je social media aanpak – wat dan ook. Krijg eindelijk duidelijkheid en zekerheid over wat je moet doen om je business succesvol te laten groeien.
Bedenk je dat je je kandidaat stelt voor een transformatie proces waar mensen tienduizenden euro's voor betalen.
Ben jij 100% gecommitteerd om het maximale te halen uit de 25 minuten Hot Seat sessie met Nisandeh?
Beantwoord dan de volgende vragen in het commentaarveld onderaan deze pagina:
In welke branche ben je werkzaam? (En beschrijf in een paar zinnen je business)
Wat is jouw grootste uitdaging?
Wat is deze 1-op-1 sessie met Nisandeh je waard en hoeveel ben je bereid hiervoor te betalen?
Hoe gecommitteerd ben jij om de aangedragen inzichten en oplossingen te implementeren?
Schrijf je antwoorden alsjeblieft in het ENGELS en overtuig Nisandeh dat jij een plek op het podium verdient.
Doe het voor 16 september, daarna maakt Nisandeh zijn keuze uit degenen die zich in een comment kandidaat hebben gesteld.
En bij gelijke geschiktheid geldt (vergelijkbare branche, uitdaging, bereidheid te betalen, commitment) geldt: hoe sneller je reageert, hoe meer kans je maakt. Want snel beslissen en handelen is een belangrijke voorwaarde voor succes.
Wacht dus niet langer, give your 100% en doe er alles aan om je te kwalificeren voor jouw 25 minuten met Nisandeh Neta op 27 september in het NBC Congrescentrum te Nieuwegein.
Op jouw succes,
Team Open Circles Academy
P.S. In verband met de extra sessie van Brian Tracy, is de eindtijd van het evenement 18:00 uur i.p.v. 17:00 uur. In de week voorafgaand aan het evenement ontvang je nog een e-mail met alle praktische zaken.